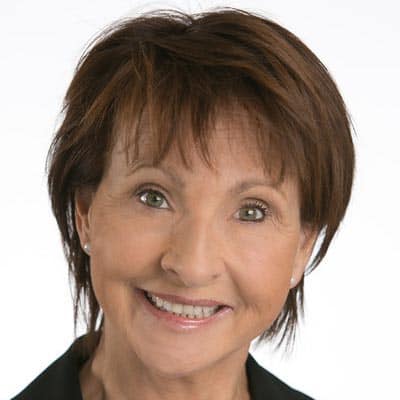 Sales Associate
|
Marsh Realty
Buying or selling a home can be a stressful lifetime event. Choosing the right Realtor to guide you through the process is essential. As a former successful mortgage banker, Peg's knowledge and experience will remove the worry and stress out of buying or selling. And she will always have your BEST interest at [...]
Buying or selling a home can be a stressful lifetime event. Choosing the right Realtor to guide you through the process is essential. As a former successful mortgage banker, Peg's knowledge and experience will remove the worry and stress out of buying or selling. And she will always have your BEST interest at heart.
Peg lives with her committed partner Mark where they enjoy flying in Mark's small plane, travel, biking, hiking, friends, good food and drink. Additionally, Peg has an adult daughter Lexi who is an accomplished figure skating coach and for whom she is very proud.
Office Location
212 West Patrick St.
Frederick, MD 21701
Specifications
Languages:
Specialties:
Service Area:
Peg's Testimonials
We were very satisfied with the assistance of our agent, Peg Nara in May 2018. Peg is a seasoned professional with a wealth of knowledge about real estate, and local resources. She was extremely helpful during the whole process of house hunting, financing, negotiating and closing. Whenever we had a question, Peg was prompt and friendly in her response. Without reservation, we highly recommend Peg Nara to be your real estate agent.
Audrianna & Larry
Peg has been a godsend for all my real estate transactions. I bought and sold a few properties with her and she knows everything about the industry! She™s charming, witty intelligent, and a blessing to me because I was buying a foreclosure and she really negotiated a successful transaction. She knows all the ins and outs to buying a foreclosure! Loved working with her and highly recommend you do too!
Matt
Peg is a very knowledgeable, responsive and excellent real estate agent! She was capable of answering all the questions that I had during the entire process and afterwards. Thank you for being very helpful during the process of buying my VERY FIRST HOME!
Tayar
Peg came into my home, told me exactly what I needed to do to achieve the highest price for my home. She then staged the home to perfection. The stage was set for a home run! And 24 hrs. the home sold for full price and set the new community high. Theres exactly what Peg Nara brings to any real estate transaction. Decisive, persuasive, a proven negotiator, with matchless communication skills, you WONT be disappointed in selecting Peg Nara as your real estate professional. I then turned around [...]
M.W.P