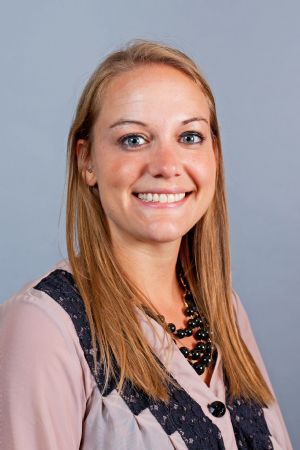 Sales Associate
|
Marsh Realty
Molly obtained her Bachelor's Degree from Hood College in Frederick and her Master's Degree in Counseling from McDaniel College. Shortly after graduation, she joined Marsh Realty, her family's real estate business. Real Estate is all about counseling and Molly quickly found out the usefulness of her degree. Growing up with parents and siblings immersed in real estate, this has always been the heart of dinner conversations. Molly is a consistent producer and her passion for real estate [...]
Molly obtained her Bachelor's Degree from Hood College in Frederick and her Master's Degree in Counseling from McDaniel College. Shortly after graduation, she joined Marsh Realty, her family's real estate business. Real Estate is all about counseling and Molly quickly found out the usefulness of her degree. Growing up with parents and siblings immersed in real estate, this has always been the heart of dinner conversations. Molly is a consistent producer and her passion for real estate continues to grow.
Molly resides in Knoxville, MD with her husband Tom, her daughter Harper, and her beagle Ollie.
Office Location
212 West Patrick St.
Frederick, MD 21701
Specifications
Languages:
Specialties:
Service Area:
Molly's Testimonials
My parents' home in Maryland had been empty for two years. I live in Ohio and was very overwhelmed knowing all the work that had to be done so it could pass inspection. Listing their home with Molly was a true blessing. She has an incredible list of reliable contacts I chose from who fixed everything from the deck, windows, septic and electrical problems. She frequently went out to the home to supervise the work and made sure it remained clean for showings. She continually e-mailed me [...]
etbjones
Molly is an exceptional real estate agent ! Selling your house can be a stressful period. Molly made the experience less stressful. She would provide names of contractors who are trustworthy, do quality work and are reasonably priced. During the process of selling my home I had numerous questions. Molly always returned my calls. Molly has a pleasant demeanor and I felt she was more like a friend than a real estate agent. These were situations she didn't have to do, and it told me she [...]
Pjwadoo
After interviewing a couple of Realtors it was an easy decision to want to work with Molly. Her knowledge of the local area, recommendations and real estate expertise all contributed to a quick sale, two offers within five days! Molly was recommended word of mouth for her honesty and integrity. Having worked with her I can easily confirm these qualities. I also found Molly to be available at all hours of the day or evening, but more importantly grounded.
shoemaker1055
Molly far exceeded our expectations throughout this home buying experience. Her local knowledge, dedication and motivation is unsurpassed. Our situation was unique: Military member serving in Europe, military spouse living 8-hours from MD, VA loan, several deadlines (Military reporting times to MD, school start date etc...). Even though we knew that we would not need a home until August 2018, Molly met with us in March 2018, so that we could be better acquainted with the Brunswick area and [...]
rrbc john
Molly was extremely helpful throughout the entire process and went above and beyond on numerous occasions to quickly find us the house we were looking for. She has helped us twice now (once finding a place to rent, and most recently finding a single-family home to buy in Frederick MD). She was extremely responsive 7 days a week at all hours of the day and has a great talent for interpreting our description of our ideal house and from that generating a list of potential properties. I plan on [...]
Gbuttar