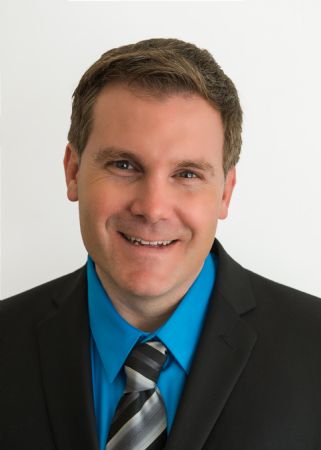 Sales Associate
|
The Keating Group at Marsh Realty
The Keating Group team provides services in in MD, PA and WV. Jim is a licensed Realtor® with a degree in business, as well as decades of sales experience in the building industry. Together with his wife, he has built the Keating Group real estate team providing clients with the support needed to purchase, sell or rent homes. Client reviews demonstrate that both agents are skilled, knowledgeable and most importantly, responsive to [...]
The Keating Group team provides services in in MD, PA and WV. Jim is a licensed Realtor® with a degree in business, as well as decades of sales experience in the building industry. Together with his wife, he has built the Keating Group real estate team providing clients with the support needed to purchase, sell or rent homes. Client reviews demonstrate that both agents are skilled, knowledgeable and most importantly, responsive to inquiries.
"We pride ourselves on honesty, integrity and ensuring that our clients have the information needed to make the best decision for their family."
Office Location
212 West Patrick St.
Frederick, MD 21701
Specifications
Languages:
Specialties:
Service Area:
Jim's Testimonials
We couldn't be happier with how we were treated while working with Jim Keating! He was extremely responsive and very pro-active on communicating with us, from the sale of our house to the purchase of our new house. We had some difficult moments in both aspects (selling and buying) that I'm not sure any other realtor would have had the patience to deal with us on these issues and walk us through them as methodical and calm as he did. We were very confident using him and have already recommended [...]
breanna
Jim helped make the impossible possible! We had been trying to sell our condo for two years, so that we could buy a single family home. We had tried two other agents with no success and were skeptical of another agent. Our neighbors had recommended Marsh Realty to us and put us in contact with Jim which was the best thing that could of happened. Not only did he help us get our condo sold, he also helped negotiate our new house saving us thousands of dollars along the way. He knows how to get [...]
Sancho
Jim has helped my husband and I two houses. He is helping us sell a house too! He is an absolute pleasure to work with! Not only is he our realtor, he is a really good friend. He is down to earth and I love that we can joke with him!! He really is the best!!
Cbalzer
Jim guided us in every single aspect of our homes purchase. He knew who to talk to and was super quick!! He is a wonderful sweet person and one of the best realtors I have ever seen/met! I recommend him fully to anyone wanting to purchase a home!
benones
Jim made the home buying experience great from first contact to closing! Professional, knowledgeable, good sense of humor, and fun to work with! Anything I needed he was there to help and provided me with information every step of the way. His wife and fellow realtor, Leslie was fantastic as well. Overall, a great team!!
Stephanie